The night after Rachael & Robert's wedding I found myself asleep in her parents house, the one she had grown up in. As I lay on the bed with the smell of fresh fall air on the laundered sheets and the sound of a gentle rain on the garden pond behind the house, I wondered how many times Rachael listened to the same sounds as she tried to sleep and dreamt of her Prince Charming.
An avid Disney fan, I know she spent time day dreaming about her person. I know I did. And they found each other, unexpectedly, tentatively, as all good romances start. It's hard to describe Rachael and Robert—they are so authentically themselves. They are both honest, live life to the fullest, and so unbelievably kind. They both have a light that spreads onto everyone around them.
Which also makes it impossible to put into words the fullness of their wedding. But if I had to choose one it would be joy. It was immensely joyful. The type of joy that has everyone (and I mean everyone) in the room weeping, the kind that makes you giddy and shaky and hysterical with giggles, the kind that has you hugging strangers because you just want to spread and share this love and this joy.
There really was too much to describe in this amazing day. But a highlight of some of my favorite moments were: Rachael and her Dad's first look, Rachael's reveal with her bridesmaids, Rachael & her Dad's faces when they realized her Brother, Sister, and Mom had reserved the classic bus from Heartbeat to take them to the venue, Robert's face while he waited for Rachael, the amazing music throughout the ceremony and reception, The Magician!!, all the tears, Roberts seriously amazing speech, Rachael and Robert's faces the whole night, Rachael's expression when he told her where they were going for their honeymoon, all the nieces and nephews dancing, the enormous sense of family. I could keep going guys. I really could. But the best way I can share this with you is through the photos. Take your time and enjoy all the moments from big to small and grab a tissue to cry along with them.
It's easy to say that Rachael & Robert have a fairytale love story—and wedding to go along with. And in many ways it was. But Rachael and Robert have a love that is so much more than a fairy tale—its true. It is deep and true and selfless and caring and stunningly beautiful. True love changes the lives around it—and Rachael and Robert's love definitely does that.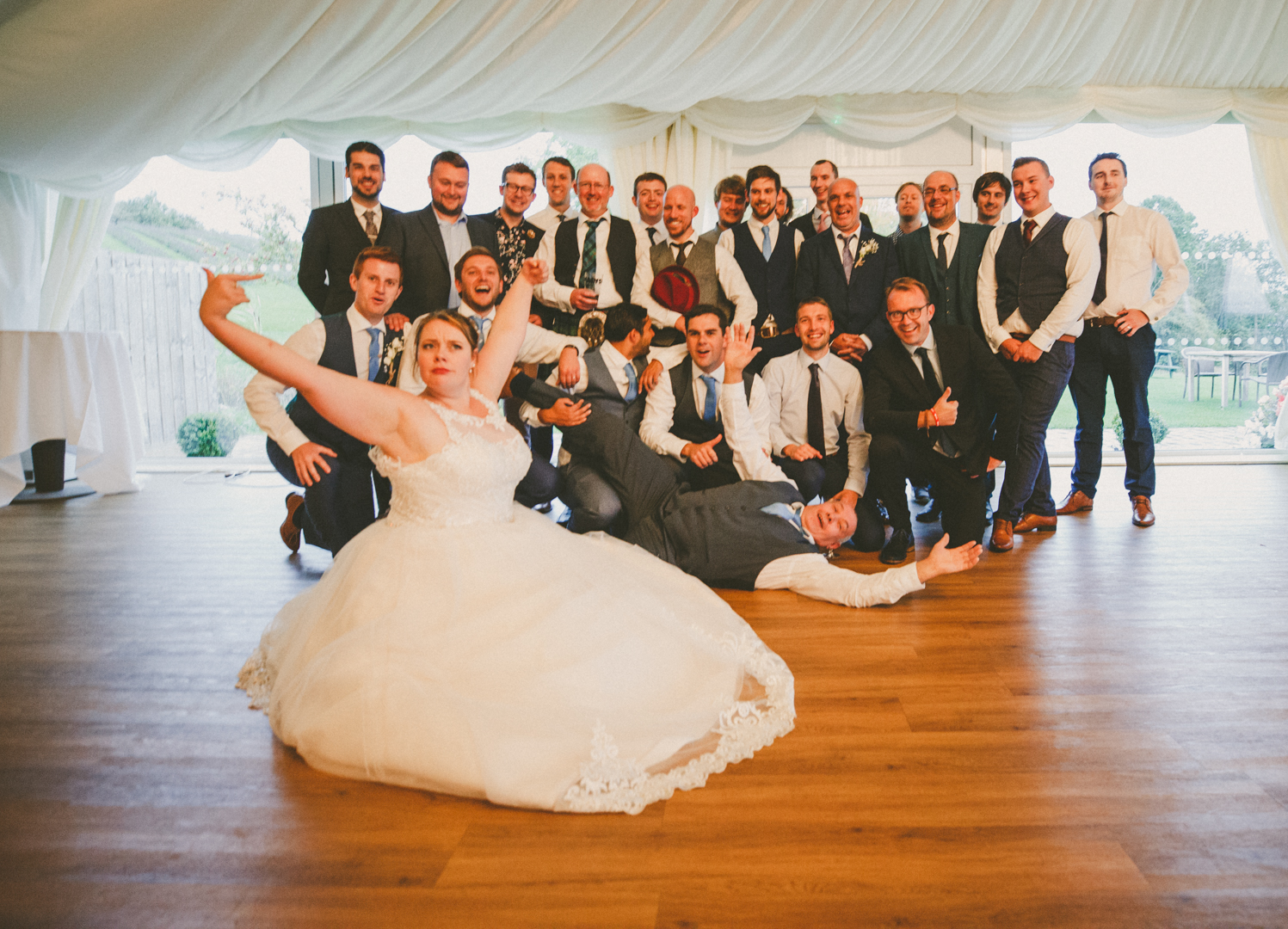 Rachael and Robert I can't thank you (and your families) enough for truly bringing me into your family while I was there. I felt at home. Thank you for trusting me with your love story, for giving me full reign, for dancing it up with me, and grabbing me a beer. You guys have a very special place in my heart. "How lucky I am to have something that makes saying goodbye so hard." Winnie the Pooh
Cheers!
If you like Runaway Alice Photography please:
Like and follow this blog
Follow me on Instagram @runawayalice
Like me on Facebook Runaway Alice Photography
Drop me a line! Book a session! Let's grab coffee!
Beth Bowman is an intimate wedding, destination, and elopement photographer with a heart for adventure based in Lexington, Virginia. She thrives on awkward, intimate, and authentic moments. Her mission is to document moments of love and light that they may encourage and inspire others during hard times--that love is the only true adventure. Her style is romantic, creative, and genuine. She believes in getting out in the rain, head back laughs, taking risks, and brave love stories.